So you've checked which pages are not indexed, optimized them accordingly, and now it's time to ask Google to make them visible.
For this step, you'd need the Google Search Console tool where your website is added and verified. Once you're there, take your URLs and add them in the 'inspect any URL in' field at the top of your screen.

The Google indexed pages checker tool will then conduct its own scan and provide you with data about its status. Upon doing so, you will need to click on the 'Request Indexing' button.

After that, once another scan is finished, a message will prompt stating 'your URL is added to a priority crawl queue'.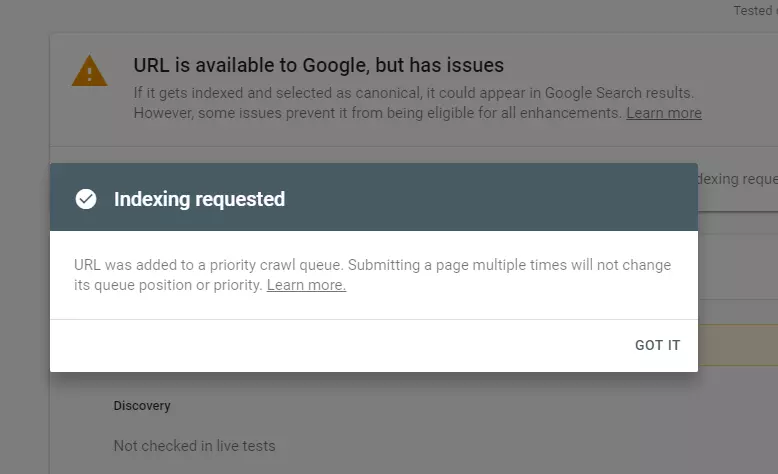 However, do note that it's not advisable to do this often and with too many pages on your website. The best practices here are to fix any potential issue with your page or backlinks and then leave it up to Google to re-crawl and index itself.
Yes, adding pages to be indexed by Google is free, although you'd need to use the Google Search Console tool.
With Google Search Console, you can request indexing for the pages you wish to make visible. However, note that you'll need to do this individually, as the tool doesn't support bulk requests.